Befriend your body. Rewrite the story of your life.
BodyStory Erotic Alchemy Intake
Hello beautiful being. I'm so honored that you are coming to me for an exploration of your erotic nature and all its possibilities. 
This form is a confidential place for you to share the history of your sexual self. Answer as honestly as possible while knowing that it is always my goal as a practitioner to offer a space of loving non-judgment as you unfold your erotic expression. 
After I receive your desires and history here, I'll reach out with details about a package designed specifically for your needs. 
About Erotic Alchemy
Erotic Alchemy is a process that weaves together a wealth of modalities, including somatic sex education, yoga, Ayurveda, herbal medicine, witchcraft, narrative healing, and intuitive healing. This multi-faceted healing approach works with the body and mind to awaken or deepen the awakening of the sensual self. 
Our work can include coaching in breath, movement, body awareness, boundary-setting, communication, anatomy, sensate focus, meditation, gentle yoga practices, erotic dance, massage, erotic trance, and other body-based teachings about sex and the erotic. My speciality is on rewriting the inner narratives of shame and unworthiness around sexuality and centering yourself as the hero in your story. You can expect to play with writing/journaling exercises, fantasy exploration, and rituals to break the "spells" of social conditioning around how you view your sexuality and open what is innate to your expression. 
Some clients come with a specific intention in mind (such as healing traumatic sexual experiences, overcoming fear and shame of sexuality, exploring new ways to deepen pleasure, learning to express desires, and more). Others simply want to explore what they don't yet know is possible in their bodies. Whatever brings you to this work, I welcome you on this journey that begins at the intersection of sex and spirit. 
Everything that you share in this document will remain confidential and will be used only for the purposes of our work together.
Erotic Alchemy Application
1:1 - Inner Narrative Alchemy
Deeply personal 1:1 support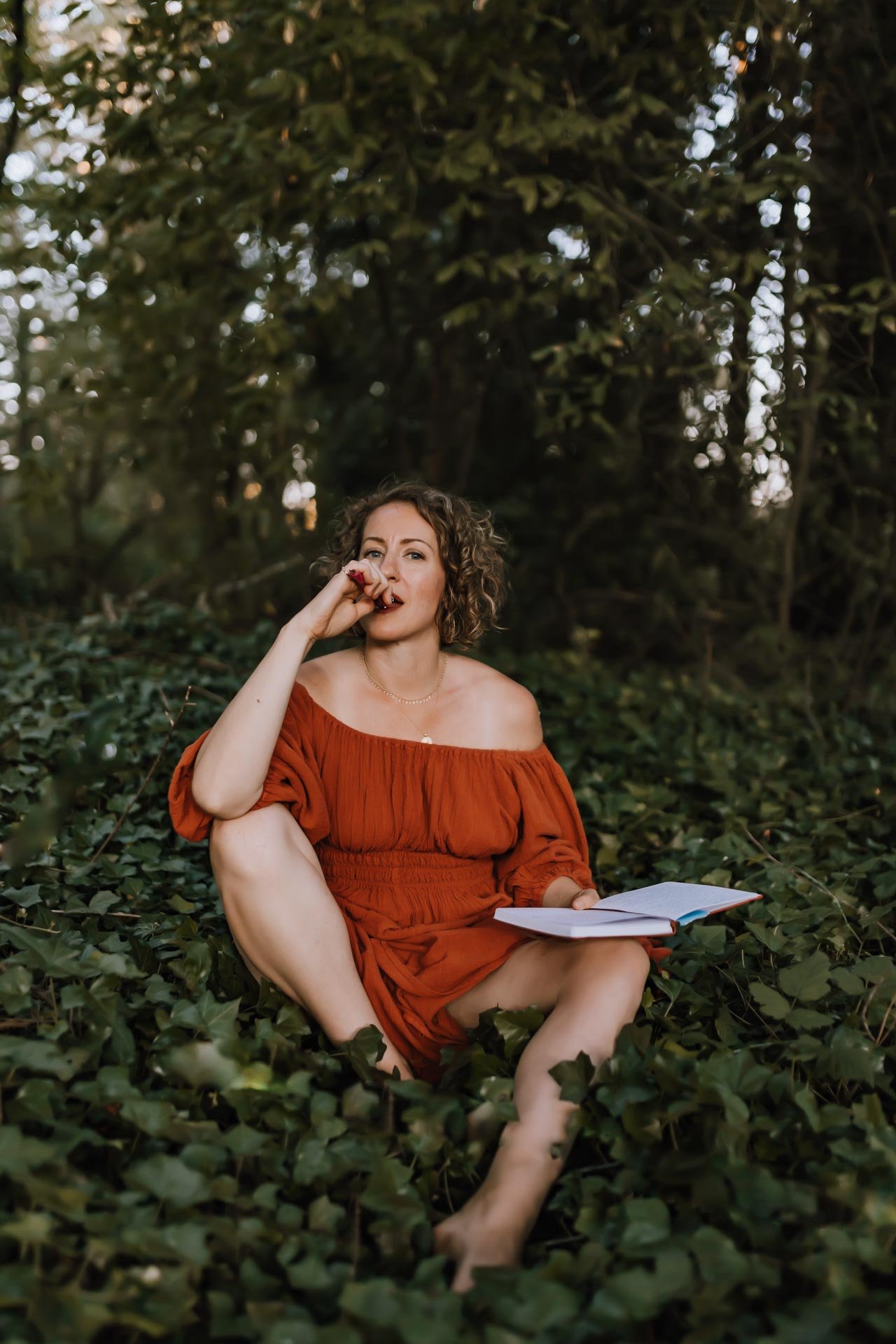 BodyStory: The Course
Turn your greatest pain into your most powerful strength
Erotic Alchemy
Transform the story of your sexual self
Are you going to let the last bit of wildness in you die? Will you turn the lock to your own cage and throw the key just out of arm's length? Let the animal inside you be snuffed out and swept away by the call to civilized life? Or will you fight for its right to...
"On this path effort never goes to waste, and there is no failure."
The Bhagavad Gita 2:40