Befriend your body. Rewrite the story of your life.
Have a lot to say.
And what they have to say is much more powerful than anything I could tell you myself about this work. 

Sonja is a walking angel among us. In her strong yet gentle presence I felt instantly safe and at ease. She exudes grace and loving kindness in a way only a mother could know. She is an open channel to the divine wisdom. Each session I have felt so deeply seen and heard and held. It is so refreshing and humbling to receive healing from someone who walks you home to your own medicine within your heart. That's all we could ever ask for. To walk each other home to the truth within. And remind each other our own personal power and magic. I am forever grateful to know her and to have received her gifts
Taking part in Sonja's bodystory class and sharing with her and others allowed my body and heart to have a more clear voice about its wants, needs and desires.  Sonja created a sacred safe container for us to share openly and spontaneously.  She sheds light on the process by which we may be diverging from nature's rhythms leading to us feeling separate from ourselves, or leading to dis-ease or unclarity etc.  She introduces tools of journaling and other creative tools to help us get in touch with any barriers set by ourselves and to realign with nature.
Sonja, you opened the space and the gates of my grief, you gave me tools to grieve, to rebuild, to love, to hope. Your amazing wisdom and loving heart have made this experience one of love and transformation, despite the pain.
The biggest change….I don't see myself as broken. I changed my narrative to observe the choices I made as necessary and I did my best with what I was given. I became my own hero and unashamed to tell my story as it was courageously written by me.
Body story was a truly transformative experience. Sonja holds space to feel all the feelings and move through stuck emotions. She beautifully weaves Ayurvedic wisdom with her own intuition in a way that creates profound connection to the ancient teachings. I'm leaving with a deeper understanding of self, confidence in my ability to choose healing and a whole lot of self compassion. I highly recommend Sonja as a teacher and guide!
I have participated in several SevaMama online courses and each has enriched my life in a different way. With each course, I gain new insights and build my Ayurvedic toolbox.
Sonja is a wise, authentic guide teaching deep and mind-blowing truths using a fun, light-hearted approach. 
After each session, I feel more in touch with my intuition and filled with optimism.
I love this work because it offers a different look at my entire life and helps to shine light on areas that my mind can not access because I'm living inside my own life.
I couldn't even look at myself in the mirror and say a nice thing about myself when we first started working together. I can say all kinds of nice things to myself now.
I connected to my intuition, which permeated to all areas of my life. I learned to look for answers in my body rather than outside of me, and to remember to surrender.
I have been blessed to live and work on many different lands amongst many different people. I acknowledge the gifts my ancestors have unwittingly given me that allow me a life of choice and geographic mobility (and also their teachings about staying still, which I'm still learning). Currently I call home the unceded land of the Snuneymuxw First Nation on Vancouver Island. I humbly acknowledge the history and the present truth that rests here and everywhere I've lived. I am eternally grateful for everyone who has held the wisdom of the land intact despite centuries of efforts to separate us from its teachings.
1:1 - Inner Narrative Alchemy
Deeply personal 1:1 support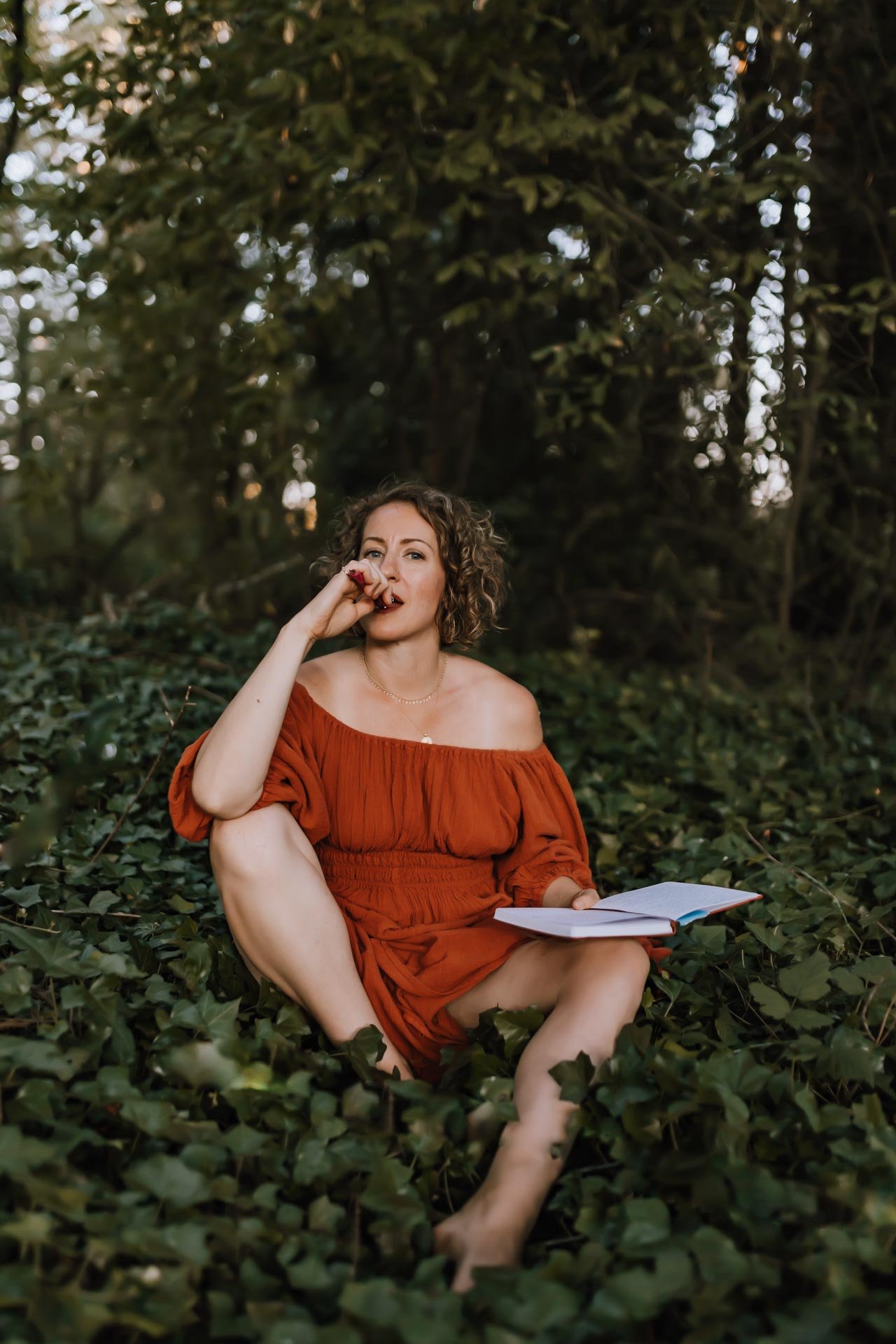 BodyStory: The Course
Turn your greatest pain into your most powerful strength
Erotic Alchemy
Transform the story of your sexual self
I once loved a man in whose potential I believed deeply. Our bond was built on a shared desire to live free from shame, a promise I made to myself when I was 20 and echoed by him years later when we met. Though he and I lived toward the same end – the goal of giving...
"BodyStory was a truly transformative experience. Sonja beautifully weaves Ayurvedic wisdom with her own intuition in a way that creates profound connection to the ancient teachings."
"Taking part in Sonja's BodyStory class and sharing with her and others allowed my body and heart to have a more clear voice about its wants, needs and desires. Sonja created a sacred safe container for us to share openly and spontaneously."
"I have participated in several SevaMama online courses and each has enriched my life in a different way. With each course, I gain new insights and build my Ayurvedic toolbox."

"On this path effort never goes to waste, and there is no failure."
The Bhagavad Gita 2:40