Befriend your body. Rewrite the story of your life.
Dear beautiful –
From the bottom of my wisdom heart, thank you for signing up for BodyStory: Satisfaction. I cannot wait to join you on this journey as we dive deeply into ourselves, our bodies, and our sense of fulfillment. 
Our focus together during this series will be using the lens of Ayurveda to explore what true satisfaction feels like. Through a journey into the six tastes (rasa) of Ayurveda, we will learn to experience pleasure in every bite of life, and not just so we can earn our dessert. After living through the last year and a half, we all need to reconnect with what brings our bodies joy — BodyStory: Satisfaction leads you to a new understanding of deliciousness.     
Each week we'll gather for a live session with ample opportunities to connect, learn, and ask questions. These will be supplemented by emailed Ayurvedic recipes to integrate what you're learning. 
You'll find all the details you need to join the classes below:
When: Six Thursdays, beginning April 21st, 4:30 p.m. PT
Where: Zoom
What to bring: A notebook and pen (some weeks may require additional items that will be included in the reminder email)


​​You'll get a reminder the day of, but mark your calendar now so the time is blocked off. While I recommend you attend live, I understand what life often throws at us. I will record each session and post it within 24 hours.
I can't wait to see your satisfaction.
Much love,
Sonja
"BodyStory was a truly transformative experience. Sonja beautifully weaves Ayurvedic wisdom with her own intuition in a way that creates profound connection to the ancient teachings."
"Taking part in Sonja's BodyStory class and sharing with her and others allowed my body and heart to have a more clear voice about its wants, needs and desires. Sonja created a sacred safe container for us to share openly and spontaneously."
"I have participated in several SevaMama online courses and each has enriched my life in a different way. With each course, I gain new insights and build my Ayurvedic toolbox."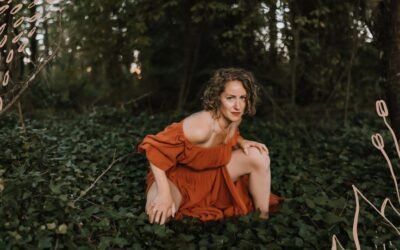 Sex, in its simplest form, is a playspace. This playspace is desperately needed by adults who typically don't have a lot of ways in which to find the kind of playfulness we used to know. Our grown up days are filled with responsibility. Taking care of others, paying...
"On this path effort never goes to waste, and there is no failure."
The Bhagavad Gita 2:40