Befriend your body. Rewrite the story of your life.
a workshop on embodied intuition

Awaken your body. Come into your power.
The world is waking up. More and more of us are asking ourselves what we want and we are willing to give up in order to get there. 
There is no blanket answer to these questions, only a direction: toward your embodied wisdom, your intuition. 
Awake is a monthly workshop devoted to gently rousing your embodied intuition and welcoming it into the light of day. 
Sign up for Awake, delivered to you on the third Wednesday of each month.
What is Awake?
If there is one thing that we need to make clear and honest decisions in our lives, it's space for wild, playful exploration of our intuition – the part of us that holds our yeses and nos. 
Awake is a laboratory, a participatory experiment held in the container of an hourish of grounding practices to reconnect to your body and find out what it has to say about all you're asking.  
Each month I curate a workshop based on a theme (it's the same monthly theme in my online journal). But I'm not going to treat that theme gently; I like it kinda rough. I'll take the concept, flip it upside down, turn its insides out, and let you try it on. 
Through grounding exercises, embodiment practices, and journaling prompts, Awake gives you space to play with spiritual tools to guide your awakening, carve out time to meet yourself, and exercise your intuition (like a gym for your third eye). 
We'll talk about intuition, sexuality, eroticism in daily life, digestion, perfectionism, oneness with nature, Ayurveda, breathing, the joy of making a mess, and so much more.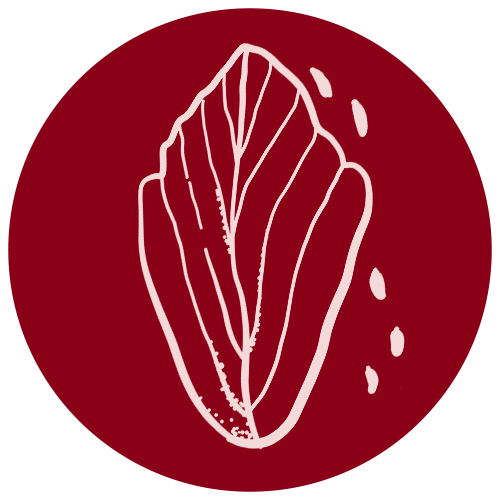 Join AWAKE today, and find out who you really are. 
Get your workshop delivered right to your inbox the third Wednesday of the month.
You are intuitive – Embody it.
Everyone is intuitive. Yes, you. Yes, them. 
But forget the Hollywood stuff; intuition isn't about seeing dead people or reading thoughts – it's about the ability to find the flow of life.
In other words, intuition is about aligning yourself to wise choices and the right people. 
I should know – I've been a student of my intuition for 20+ years. I've spent years studying how to harness my intuitive abilities (yes, I actually went to school for this) and have learned to use my body as an oracle to make sense of the senselessness of my past and live more fully in the present. (Check out my POV page for more on how I see this.)
You can also develop your embodied intuition and use it to create the kind of life you really want. You just need a little permission and a space for practice.
That's exactly what Awake offers.
The answers are inside you – you just need to listen.
Who is Awake for?
Awake is designed for anyone who is looking to make friends with their bodies and their lives. If you're sick of the voices in your head criticizing your choices, tired of chasing perfection, or totally confused about what you want out of life, Awake is for you.
Here are just a few of the reasons you might want to join:
If you're tired of getting half-chewed bits of spiritual wisdom from social media that make no sense when they're held up to the light. 

When you're sick of the negative stories in your head and want to become the main character of your story. 

If you've experienced a spiritual awakening but have no idea how to integrate that into your life.  

If you feel disconnected from – or betrayed by – your body and hate looking in a mirror. 

If you suffer from chronic illness/pain, lack of libido, indecision, digestive problems, depression, or anxiety and have a tiny hunch that there is wisdom in these ailments. 

When you're ready to shed perfectionism and find satisfaction in how you are right now.

If you're curious about how to embody your intuition in a grounded, practical (not woo woo) way.
What will I get from joining?
Each month I'll lead a workshop based on a theme. Our time will start off with a grounding practice, move into the sermon on that month's topic, followed by an embodiment practice and journaling prompts. 
You'll take away all of these tools (I'm teaching you to fish here) to guide your life in the direction you actually want.
Can I try out Awake before signing up for the membership?
Totally. Just register for a single workshop. You can use that as either a testing ground or keep it casual and come when you can. 
Is this for women only?
Nope! I'm a cisgender woman but I believe that we each hold the energies of the masculine and feminine and can harness these powers for the greater good. I aim to create a space that is open for every body and am always looking for feedback on how to make the space safer for everyone involved.
Who is NOT a fit for Awake?
Awake is not a replacement for 1:1 work. If you are in need of time devoted to your personal experience, work with me 1:1. You'll get access to Awake as part of your membership. 
Awake is not great for people who are not ready to participate in their own process of healing. You'll receive a lot but also do your part. But don't worry – I have a super fun sandbox to play in. 
Is this a live workshop?
Crazy schedules. Time zone calculation. A random meeting thrown into your day. I get it and I want you to show up exactly as you can show up. 
I sometimes lead Awake as a live workshop (if you're on my list, you'll be the first to hear when that's happening). But with all the factors at play, I'm offering you the chance to cuddle up with a tea and an hour-ish of play at the time that works for you. 
When you're a member you can expect an email on the third Wednesday of each month with your workshop ready to go. 
If you're not a member, stay close to my social media. I'll share more about that month's topic and give you a chance to sign up for a drop-in session.
What do I need to participate?
Mostly you need you. Also a journal. And a good pen. And maybe your favorite beverage. We will usually be moving our bodies but street clothes are fine. 
Get AWAKE.
Sign up and get your workshop delivered straight to your inbox on the third Wednesday of the month.
"BodyStory was a truly transformative experience. Sonja beautifully weaves Ayurvedic wisdom with her own intuition in a way that creates profound connection to the ancient teachings."
"Taking part in Sonja's BodyStory class and sharing with her and others allowed my body and heart to have a more clear voice about its wants, needs and desires. Sonja created a sacred safe container for us to share openly and spontaneously."
"I have participated in several SevaMama online courses and each has enriched my life in a different way. With each course, I gain new insights and build my Ayurvedic toolbox."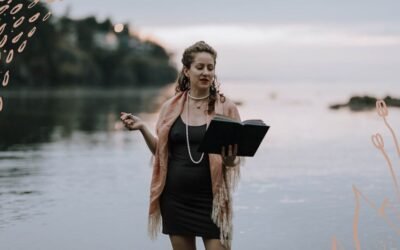 I once heard a story about the meaning of enrichment. It was about the c*ck of a god that was torn off and swallowed by a fish. It was lost forever. But as the tale goes, it is the reason that the land becomes fertile when the great river floods. Though this is the...